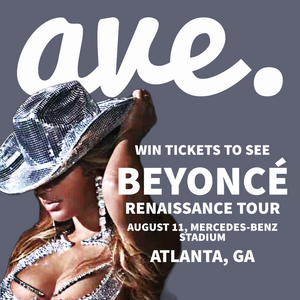 Win Two Tickets to See Beyoncé Live at Mercedes Benz Stadium!
Are you ready for an unforgettable night with Queen Bey? We've got some incredible news for all the Beyoncé fans out there. We're giving away two tickets to see the iconic artist perform live at the Mercedes Benz Stadium in Atlanta on August 11th!
To have a chance at winning these coveted tickets, here are the details you need to know:
Follow: You must follow Absolute Victory Everyday on Instagram at @absolutevictoryeveryday to stay updated on the latest giveaways, events, and more.
Like & Tag a Friend: Like the giveaway post and tag a friend whom you would take to the concert. Share the excitement and let them know you're thinking of them when envisioning this incredible experience.
Make a Purchase: Show your support by making a purchase on our website.  For every item purchased you will earn an entry into the ticket giveaway. Ex. (2 tees = 2 raffle tickets)
*BONUS* Share the Giveaway: E

arn 5 extra raffle tickets by s

preading the word about this amazing opportunity. Share the giveaway post on your Instagram feed or story and tag us.
Remember, the more items you purchase, the higher your chances of winning these exclusive tickets. Don't miss out on the opportunity to witness Beyoncé's incredible talent and unforgettable stage presence up close and personal.
The winner will be chosen at random on July 28th.
So, what are you waiting for? Follow Absolute Victory Everyday, make a purchase, and like & share the giveaway post to increase your chances of winning those two tickets to see Beyoncé live at the Mercedes Benz Stadium in Atlanta.
Good luck to all participants
---